Yaël Brunnert
Screenwriter
| | |
| --- | --- |
| Filme |   |
|   | "Auf den ersten Bissen" (AT), Pitch Papier für Rowboat |
|   | "Three Men in a Boat", Pitch Papier für Monafilm |
|   | "Hin und Weg", Exposé, Monafilm hat Interesse |
|   | "When Jenna Almost Never Met the Real Liam", Romantic Comedy Drehbuch,  |
| Serien |   |
|   | "Heimatsuche" (AT), meine eigene Familiengeschichte als Serie, Konzeptpapier |
|   | "Fast Perfekt und etwas Schräg", Sitcom, Konzeptpapier |
|   | "Alles auf Anfang", Abschlussserie an der Filmakademie |
|   | "Saving Sara", Abschlussserie an der ifs Köln |
| Roman |   |
|   | "Heimatsuche", basierend auf meiner Familiengeschichte |

  CV as a pdf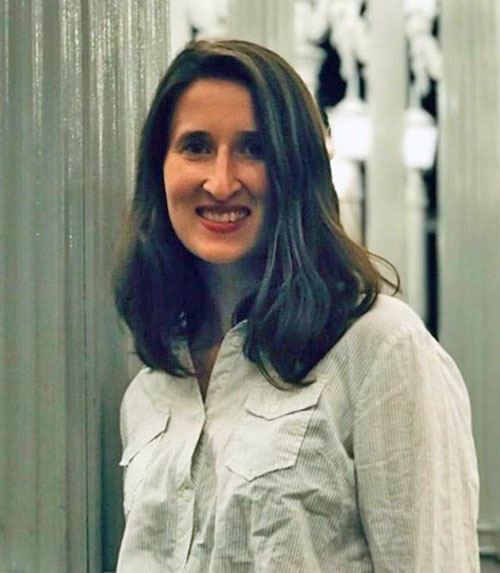 Yaël Brunnert (b. 1986), raised bilingually (English mother and German father), graduated from the Filmakademie Baden-Württemberg (screenplay/series, lateral entry) at the end of July 2020 with the series "Alles auf Anfang" (family drama, crime thriller) and has found a dedicated agent in Steffen Weihe. She was recently a finalist at the Sherman Oaks and Beyond The Curve International Film Festivals with her Romantic Comedy screenplay "When Jenna Almost Never Met The Real Liam". She is currently developing a play and an audio book in addition to film projects. In August/September 2018, she attended the Hollywood Workshop in L.A., for which she received a scholarship. In her third year at the Film Academy, Yaël worked with a fellow student (production) to develop their diploma series "Bauch Beine Flo" (based on an idea from her). The pilot was realised. Before that, Yaël graduated from the ifs in Cologne with the English series "Saving Sara". She also studied at Bath Spa University (MA Scriptwriting) and at the University of Bristol (MA Performance Research), where she wrote a play as her final thesis.
During her Erasmus term at the University of Hull, Yaël performed one of her plays.
Since then she has written numerous plays and scripts. Yaël also gained a lot of experience as a guest director at various theatres in Germany (Theater Osnabrück, Schauspiel Bonn, Berliner Ensemble, Thalia Theater Hamburg and Schauspielhaus Hamburg). She has worked with renowned directors such as Frank Castorf, Luc Bondy and Antú Romero Nunes. Yaël also did a three-month internship at ProSiebenSat.1 in Berlin. There she was able to get a taste of the different areas of television (production and post-production).